Prev
Next
Top
84-12-03
Luxembourg, Brussels
3 December 1984
Monday 10:00
Dear Mom and Dad,
I'm in Brussels, Belgium. Yesterday was a tiring, confusing travelling day so I didn't get a chance to write. I'm learning to avoid such days.
In a half hour I'm going to meet with a Norwegian named Kittel and maybe some of his Norwegian friends. They are staying at the same hostel-hotel as I and we met at the bread, tea breakfast that is included in the price of lodging. They are part of a group of about 40 people that is called "Youth Christian Missionaries" or something like that. They are in Brussels for a month.
In addition to enjoying the company of new friends I hope to get some help planning my Norwegian travels. I've decided to to start using my Eurail pass (good for 3 months from first use) and take a trip to Northern Norway heading south towards Kongsberg arriving Dec 20. I want to be in a place where it is dark all day long. In Tromso [Kittel taught me to say it "Trumsa"] there is a university where they have an observatory especially for looking at the northern lights. I saw them in Iceland and was charmed. I made a rather spectacular (if I say so myself) and stylish drawing of them for Ernest's friend, Lari. Thanks, Leif, for the colored pencils. They are getting good use.
So, with these plans for going north, I'm pleased to meet these Norwegians.
Also in front of me is a list of people in Brussels who want to meet visitors and show them around Brussels for free. 14 people ages 21-68. You just phone them up and ask if they're available. Nice!
When in Iceland I heard about an organization called SERVAS which is a host-traveler organization. You have an interview, pay a small fee, and make a letter of introduction describing your interests and yourself. Then you get a list of people in various the places you are travelling that would like to meet foreign travellers. You arrange your visit a week in advance and stay for at least 2 days (otherwise the visit is too much like a hotel stop). The host provides lodging and meals and you provide interesting company. NICE! huh? Today I'm going to call some European coordinator in W. Germany to see if I can become a member here in Brussels.
Off to see the Norwegians!
They were very kind. 2 girls 2 boys 19, 20 yrs old names - Ketil, Åge, Gunn, Torunn. We sat in cafe, had tea, they helped me plan my Norwegian travels in the North. I leave tomorrow.
Left Iceland early Wednesday morning (11/28). Revisited Einar, Kristin before I left. Arrived in Luxembourg, took bus to youth hostel, walked after getting off bus. Lovely city. Has an ancient aura about it. Look at pictures in the Time Life books in the boys room. Just like them. Language is French which I studied in college. Enjoyed being able to read signs, understand some of the spoken words although it's usually too fast. At youth hostel I met several young people (almost all younger than me) from Canada, Australia, U.S., England, South Africa - all English speaking countries. Some were travelling after college for a few months, some were travelling and running away from themselves unsure of what to do with themselves - travelling for an indefinite time - not sure what to do when they returned home. Did laundry, wrote in journal, cooked meal in kitchen at hostel, met 2 women from S. Africa and we arranged to take walking tour of Luxembourg the next day. A real scatterbrain from Chicago (22 year old woman) came along, too. It was nice. Left Luxembourg Saturday for Trois vierges, stayed in cheap hotel, went to nearby Clervaux to see a photographic exhibition - The Family of Man. It was closed - off season. [[ The photographic essays at the end of this travelogue were inspired by the book derived from this exhibition. ]]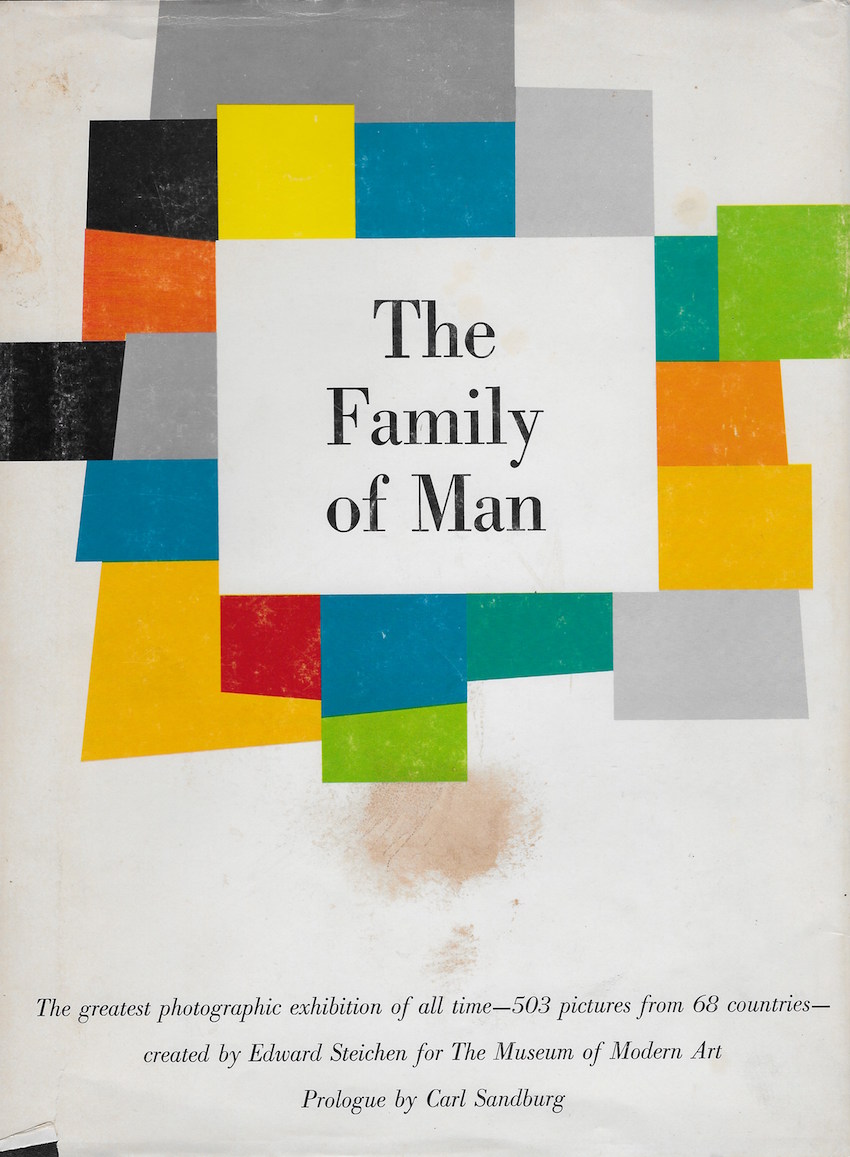 Instead I wandered around town, saw a church community event where a happy and kind Saint Nicolas gave treats to all the children. The next day I went to the Benedictine Monastery at Clervaux and saw a mass given by 25-30 monks. Gregorian chant, black hooded robes, ritual. It was lovely.
I am learning to plan my travels in such a way that I don't totally confuse and stress myself. A necessity, I guess! Tonight Brussels (hopefully with a guide) and tomorrow I start for Norway via Hamburg, Copenhagen, Stockholm, ...? I think! If I read the train schedule right!
Thinking of you all,
Jón