Prev
Next
Top
84-10-21
*

Mary Claire and Freeman, Anne, and Gordon

October 21, 1984
Sunday evening
Dear Mom and Dad,
Anne is helping me write this letter. She says hello and welcomes you to stay here whenever you or your progeny come through North Dakota. She is smoking a cigar in celebration of Susan's baby and I am staying as far away as possible.
Freeman came to get me at Rugby (and brought me back) and drove me to the lake to look around and to Upham to see George's and Gudbjorg's gravesites and their home. I had never been to that cemetery before. We also went to Amma and Afi's graves. I took a long walk (3 hours) around Bottineau the first morning in the snow and wind. Saw all the things and places I could remember. We all went to a Forestry girl's volleyball game the first night. Very competetive and exciting to watch. I visited Mary Claire at the library and got a complete tour. We all got along rather nicely for the 3 days that I stayed. Freeman chided me a little about getting a job and getting married and having kids before I get too old and decrepit. Mary Claire gave me some hassle about my diet. I told her that doing crossword puzzles in pen is a sure sign of arrogance. So we all had fun. We got to know each other better than we ever have.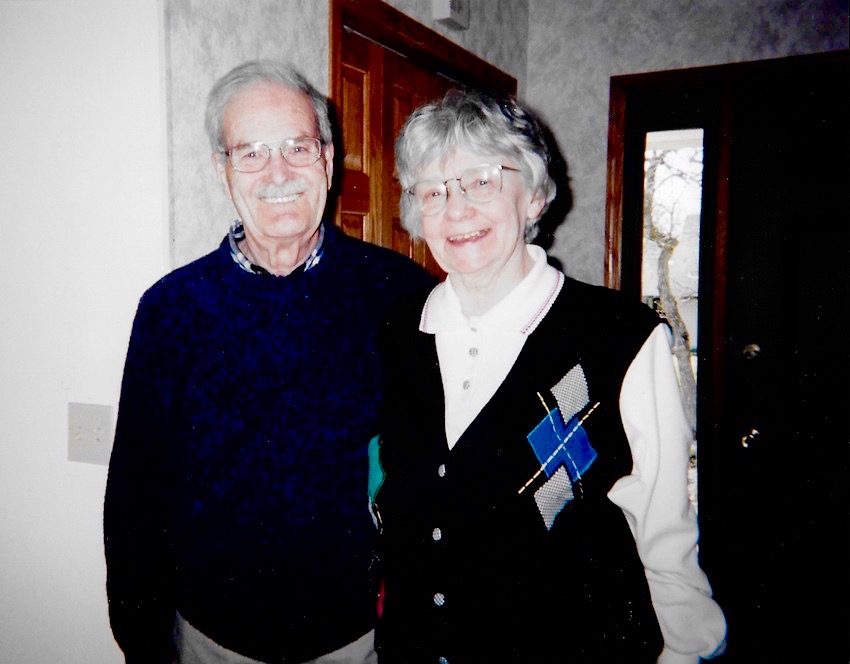 I got to Max at 2:00 on Thursday and left on 2:00 Friday. In one day Gordon and I became good friends once again. He is old and somewhat ill but such a happy guy and a fellow who makes others feel happy. I spent one day with him and now 3 days later am still saying "Yup. That's pretty good." He said that constantly. Like Canadians always say, "eh?" Make me think that repeating "Yup. That's pretty good." over and over is a very good thing for one's state of mind. Positive thinking. There was a French doctor once whose main advice to his patients was to go home and keep saying to themselves, "I am getting better and better and better." "I am getting slimmer and slimmer and slimmer." "I am getting more cheerful and more cheerful and more cherrful!" "I am getting happier and happier and happier!" Gee! I feel great! Yup. that's pretty good.
Gordon took me to the sunflower fields to see his grandsons harvest, to the bank, the civic center, to the elevator, to Jimmy's for a great dinner. Jarvis Junglin let us into the house we had lived in. Small! A family of 5! I met Irv Hauf, Dennis Scheresky. Do you remember them? I drank more coffee in that one day than in whole years at Santa Cruz. Coffee = Friendship.
I've had a pleasant stay at Anne's. We've become adult friends not just little kid cousins. We've talked about job, marriage, Mary Claire, France, Iceland, Terry's and Susan's baby, Jamestown. We went shopping and on a tour of her high school. I took her to dinner on my birthday. We watched the presidential debate. She helped me with French while we played Trivial Pursuit while we watched Love Boat. To conclude a discussion of why neither of us have married Anne suggested that we marry each other. I said, "Yeah. Just like Guðmunder and Guðbjorg, our great grandparents."
Tomorrow I go to Anne's French class and then to visit Olaf and Alice in Minneapolis. Then to Ohio to see the Ratbasic distributor. Then to ... I'm getting all visited out! Maybe I'll stop in Chicago to be by myself for a few days.
Your loving son,
Jon
PrevNextTop84-10-21* Mary Claire and Freeman, Anne, and Gordon